Sunday, September 12, 2010
Welcome to Submit it Sunday here at A Simple Kinda Life!

Time to link up your giveaways!

Also - welcome to the season opener for Pittsburgh Steelers football!
GO STEELERS!!!!






And, even though we don't play them yet, I saw this and just HAD to share!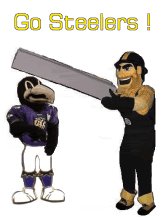 Okay, now that I got that out of my system.... link away!






Email this post