Tuesday, May 12, 2009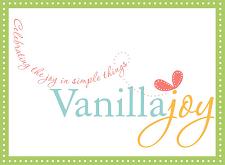 Vanilla Joy is one of my favorite crafting blogs (and I do have a lot of them!!!)

Right now she's got this great giveaway going on for a RCA Small Wonder Video Camera! It ends at midnight on Thursday, May 14th - that's THIS Thursday so HURRY UP and enter!!!

Good luck!



Email this post