Sunday, March 15, 2009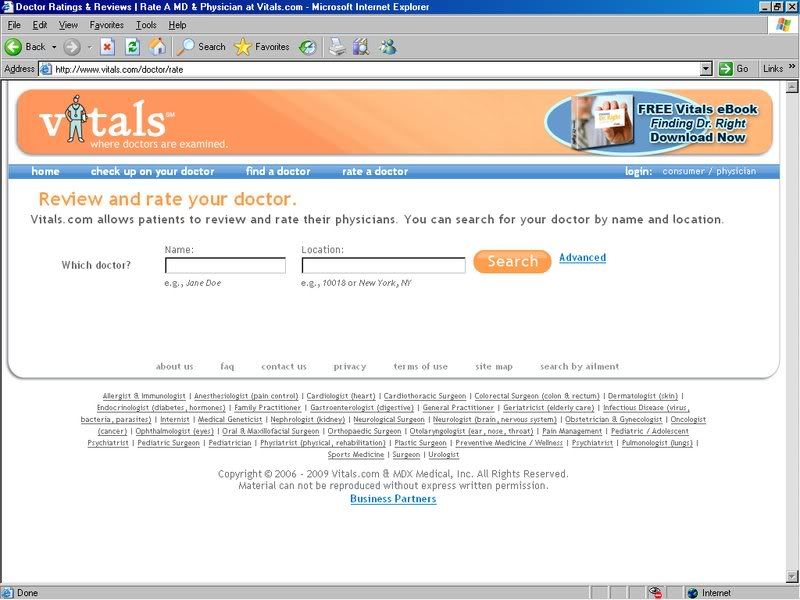 Have you ever needed to find a new doctor but you also wanted to see what his/her patients say about them? Enter Vitals.com, where you can find a doctor, rate your doctor, and check up on your doctor.

I spent a good amount of time on this website, because I had never seen one like it before, and I tried all of the options I mentioned you can do above.



Please note: last names are whited out to protect their privacy.

I looked up a previous doctor (because I heard he got caught taking samples into Canada, but that didn't show up here).


Start by clicking "Check up on your doctor", type in his name and zip code, and here's what you see if you were looking at my previous doctor:




Vitals.com even lets you see what medical schools your doctor went to, where they did their residency, and the rating of those schools.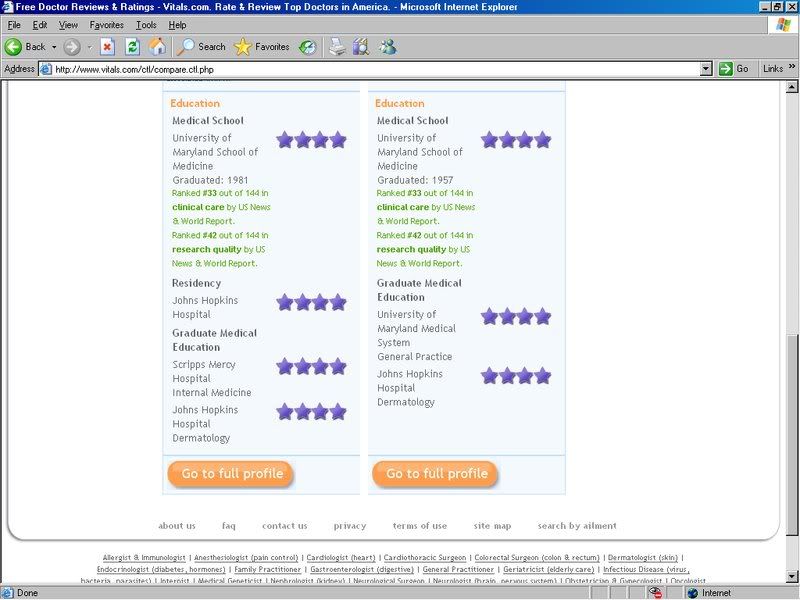 You can find a doctor by any specialty you can think of. I decided to try to find a Dermatologist since I need to find one anyway. I was able to search by male or female and within a certain mileage from my zip code.




Here's the results within my outlined mileage: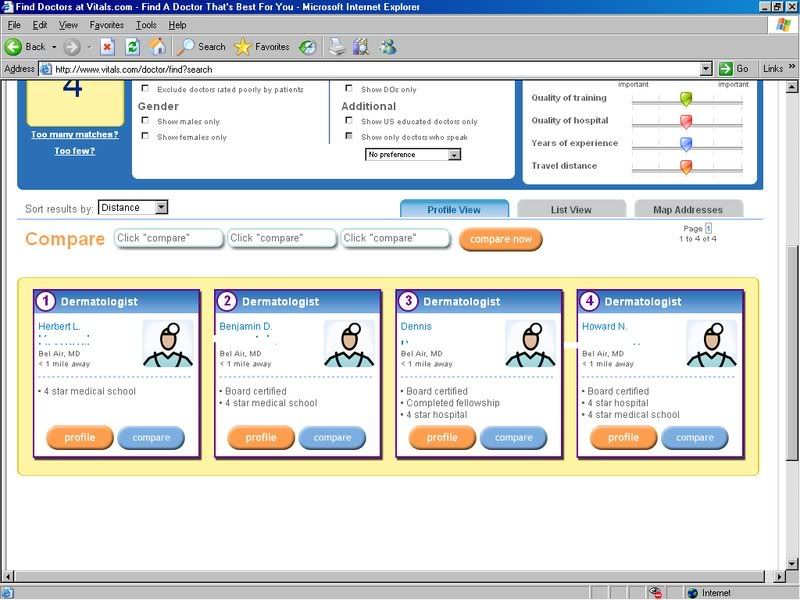 Here's what the comparison looked like: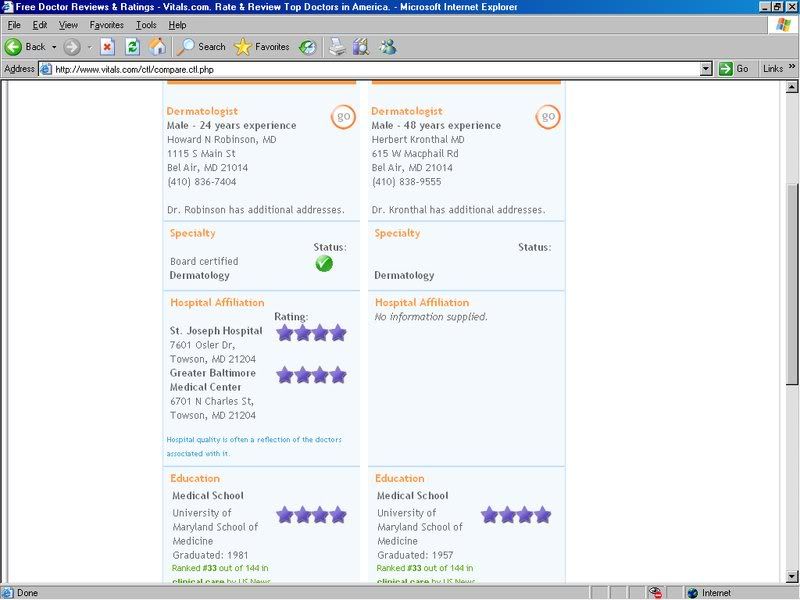 Unfortunately there were no females (which I prefer) but oh well.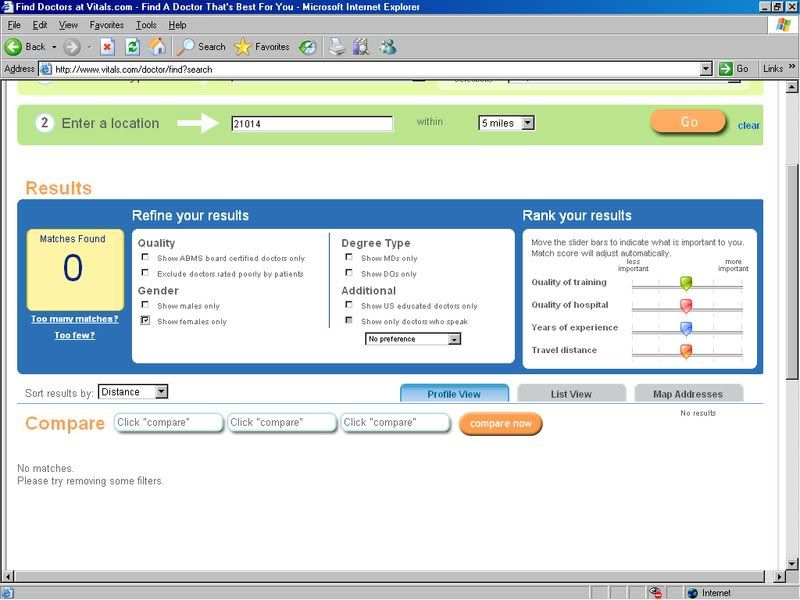 This site is a great resource for mothers like us, especially since families are so mobile and some move quite regularly for jobs. It's also good if you're deciding to switch doctors to a new one. Stop by and check it out for yourself.
Email this post